The study tour is organised by a committee of the student association e.t.s.v. Thor. This committee consists of five people who are all excited about this tour and want to ensure it meets the high expectations. 
The picture below shows the committee posing during the gala of Thor in 2012.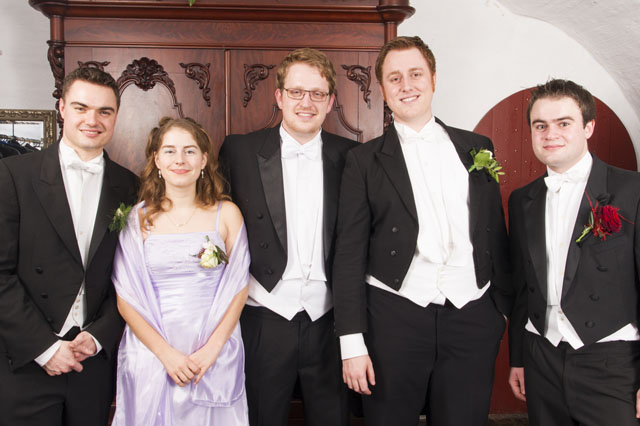 From left to right: Thomas Woudsma (External Relation and Publications), Elles Raaijmakers (Secretary), Roel Oomen (Chairman), Jasper Pijl (Treasurer), and Pieter van den Boom (general member).